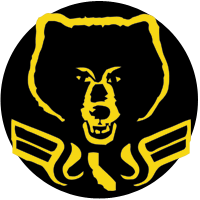 In 2010, cadets of the California Cadet Advisory Council (CAC) worked to develop an event that was not training focused but one that aimed to have cadet and seniors come together to socialize and have fun. The initial concept was voted on and approved by the cadet council and then sent to the Wing Commander where it was also approved.  The cadets involved in its creation continued to develop the program.  In 2011, CAWG held its first UBWC at Vandenberg AFB, where it has continued to call home every since.  Through development and the years of execution the mission and priorities of the activity have not changed.
Priority #1: For Cadets and Senior members from local squadrons to come together at a Wing level activity to socialize and have fun.  To renew relationships built at other activities and create new relationships that will last for a lifetime.
Priority #2: The competition.
Interested personnel should contact the Project Officer (Capt Jagger Osseck, jagger.osseck@cawgcap.org)
Team Requirements
– 4 Cadets: C/Amn and above, no more than 2 officers per team
– 1 Senior Member: Escort is responsible for driving and staying with team for entire duration of the challenge.
– All members of the team should be prepared for physical fitness, aerospace, emergency services, and aerospace activities.
Activity Details
3 Challenge Areas
One team member participates in Endurance and Speed. Two team members participate in the Agility/Strength race. All four team members participate in the Team events. Note that the below events are subject to change due to facility availability and cadet staff vision.
– Ground Challenges
— 3 Mile Run (Endurance)
— 100m ground sprint (Speed)
— Ground Course (Agility and Strength race)
— 4x100m Relay Race (Team)
– Water Challenges
— 10 Lap Swim (Endurance)
— 1 Lap Swim (Speed)
— Water Course (Agility and Strength race)
— 4×1 Lap Relay Race (Team)
– CAP Mission Challenges
— Emergency Services challenge
— Team Leadership challenge
— Aerospace challenge
*** Saturday Evening BBQ with Inter-squadron Activities***
Past Champions
2019
Champions 2019
Diablo Composite Squadron 44 (G2) – "Los Diablos"

2nd Place Overall
Capt Jay Weinsoff Cadet Squadron 3 (G1) – "Hellcats"
Warrior Spirit Award for Team 2018
San Francisco Cadet Squadron 86 (G2) – "Fresh Beets"
2018
Champions 2018
Diablo Composite Squadron 44 (G2) – "Los Diablos"

2nd Place Overall
Fresno Composite Squadron 112 (G6) – "Chickens"
3rd Place Overall
San Francisco Cadet Squadron 86 (G2) – "The 86ers"
Warrior Spirit Award for Team 2018
Capt Jay Weinsoff Cadet Squadron 3 (G1) – "The Fluffy Ducks"
2017
Champions 2017
Diablo Composite Squadron 44 (G2) – "Los Diablos"

2nd Place Overall
Fresno Composite Squadron 112 (G6) – "Lemons"
3rd Place Overall
San Francisco Cadet Squadron 86 (G2) – "Pandas"
Warrior Spirit Award for Team 2017
Travis Composite Squadron 22 – "Golden Bears"
Warrior Spirit Award for Individual 2017
C/Carly Chapman, Squadron 59 – "Conquerors"
2016
Champions 2016
Diablo Composite Squadron 44 (G2) – "The Mangoes"

2nd Place Overall
Diablo Composite Squadron 44 (G2) – "Los Diablos"
3rd Place Overall
Eugene L. Carnahan Cadet Squadron 85 (G5) – "Mighty Maroon Marauders"
Warrior Spirit Award for Team 2016
Bakersfield Composite Squadron 121 (G6) – "Cal State Survivors"
2015
Champions 2015
Diablo Composite Squadron 44 (G2)
2nd Place Overall
Vandenberg Composite Squadron 101 (G4)
3rd Place Overall
Capt Jay Weinsoff Cadet Squadron 3 (G1)
2014
Champions 2014
Capt Jay Weinsoff Cadet Squadron 3 (G1)
2013
Champions 2013
Capt Jay Weinsoff Cadet Squadron 3 (G1)
2nd Place Overall
Diablo Composite Squadron 44 (G2)
3rd Place Overall
March Field Composite Squadron 45 (G3)
2012
Champions 2012
Fullerton Composite Squadron 56 (G7)
2nd Place Overall
Clover Field Composite Squadron 51(G1)
3rd Place Overall
East Bay Cadet Squadron 18 (G2)
Diablo Composite Squadron 44 (G2)
2011
Champions 2011
Beach Cities Cadet Squadron 107 (G1)