THE GENERAL CARL A. SPAATZ AWARD is Civil Air Patrol's highest cadet honor. It is presented to cadets who have demonstrated excellence in leadership, character, fitness, and aerospace education.
Cadets qualify for this prestigious award after devoting an average of five years to progress through sixteen achievements in the CAP Cadet Program. Along the way they develop self-discipline, a strong sense of personal responsibility, the ability to lead and persuade, and the foundation necessary for pursuing a career in aviation, space, or technology.
The final step a cadet must complete to earn the Spaatz Award is a rigorous four-part exam consisting of a challenging physical fitness test, an essay exam testing their moral reasoning, a comprehensive written exam on leadership, and a comprehensive written exam on aerospace education. Upon passing the Spaatz Award exams, the cadet is promoted to the grade of cadet colonel.
The Spaatz Award is named in honor of Carl "Tooey" Spaatz, the first Chief of Staff of the United States Air Force. One of the giants in the history of airpower, in 1929 Spaatz, together with another pilot, set an important flight endurance record of 150 hours and 40 minutes in the early days of aviation. During World War II, he commanded the Allied air campaign against the Nazis. In the Pacific Theater, the atomic bombing of Hiroshima and Nagasaki took place under his command. After retiring from the Air Force, General Spaatz served as the first chairman of the Civil Air Patrol National Board.
On average, only two cadets in one thousand earn the Spaatz Award
Spaatz Cadets are expected to serve as role models for junior cadets, and become leaders in their communities as they enter adulthood. The first recipient of the Spaatz Award, Michigan's Douglas C. Roach, became a pilot with the Air Force Thunderbirds.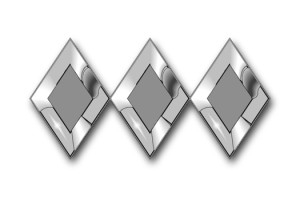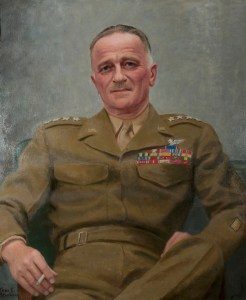 Recent CAWG Spaatz Recipients
[ult_tab_element tab_style="Style_5″ tab_animation="None" tab_max="on" tab_title_color="#ffffff" tab_background_color="#dd2121″ acttab_title="#ffffff" acttab_background="#1e73be" tabs_border_radius="5″ shadow_color="#000000″ enable_bg_color="#000000″ container_border_style1="border-style:solid;|border-radius:3px;|border-color:#dd3333;" title_font_style="font-weight:bold;"][single_tab title="#2295 C/Col Peter Hockel" tab_id="1532404758835-3-10″]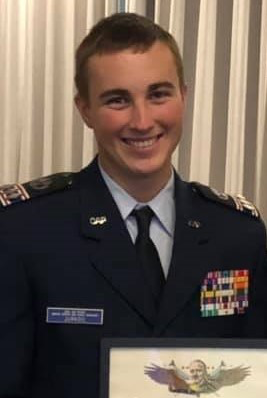 #2255 C/Col Jacob D. Jurkoic
Earned September 2019

C/Col Jacob Jurkoic joined the Civil Air Patrol when he was twelve years old in Virginia. Since then, he has served in three different squadrons across the country, acting as the Cadet Commander in both Reno Composite Squadron and Squadron 144. He has attended four Encampments, serving as a Flight Sergeant, Flight Commander, and most recently as PAO. C/Col Jurkoic captained the Squadron 144 Color Guard Team that won the 2019 California Wing Cadet Competition. At the wing competition, he was recognized for having the highest test score and the fastest mile time. C/Col Jurkoic has also participated in CyberPatriot for all 5 years of his Civil Air Patrol career.
[/single_tab][single_tab title="#2215 C/Col Dylan Hert" tab_id="1532405187880-6-9″]
#2215 C/Col Dylan M. Hert
Earned November 2018

Cadet Colonel Hert entered service in Civil Air Patrol in March, 2013 through the Bob Beevers Composite Squadron 103 in San Luis Obispo. Throughout his tenure in CAP, Hert has attended and staffed many wing activities such as CPC, UBWC, and assorted ILP Training Schools, such as BCS / ATS, DCS, NCOS, SNCOS just to name a few. Most recently Col Hert served as Cadet Deputy Commander for support at the 2018 Encampment.
Colonel Hert currently attends California State University Long Beach, where he is studying Film and Electronics Arts, and hopes to work in the film industry upon graduation. So that he could continue his membership while attending college, Col Hert transferred from Sq 103 to Fullerton Composite Sq 56, where he has taken on many different roles.
The  award was acknowledged by Congressman Lou Correa of the 46th California Congressional District at the annual Sq 56 Holiday dinner and will be presented at CPC in February 2019.
[/single_tab][single_tab title="#2143 C/Col William Irons" tab_id="1532405186517-5-2″]
#2116 C/Col Nicole J. Khattar
Earned July 2017

As you know, the Spaatz Award is awarded to cadets who successfully complete all phases of the CAP cadet program and examination consisting of a comprehensive leadership and aerospace education written exam, a graded essay and a physical fitness test.  The Spaatz Award is arguably the most difficult honor to earn in CAP, with less than 1% of all cadets ever reaching this milestone. This is testament to the quality of the CAWG Cadet Program and to Nicole Khattar and her supportive family. C/Col Khattar is also the chairman of the California Cadet Advisory Council and as such part of the wing staff.
[/single_tab][single_tab title="#2096 C/Col Clayton Wikoff" tab_id="1532404439002-10″]
#2096 C/Col Clayton D. Wikoff
Earned March 2017

C/Col Wikoff completed his Spaatz testing just before turning 21 years old. Clayton Wikoff joined CAP as a 16 year old cadet in September 2012. Living in Taft, Clayton drove almost an hour each direction to attend meetings at Bakersfield Composite Squadron 121. Moving quickly through his promotions, Clayton achieved his Mitchell award before going off to college at Loyola Marymount University in Los Angeles, where he received a Commander's Scholarship from Air Force ROTC Detachment 040, and is currently studying Mechanical Engineering. Currently in his third year, with an overall 3.8 GPA, Clayton is now serving as his detachment's Field Training Preparation Flight Commander. Since going off to college, Clayton has remained extremely active in Civil Air Patrol, continuing on to staff nearly every ILP activity, attending a total of five encampments (including 136th CTS Commander in CAWG and Chief of Staff in NVWG), attending Cadet Officer School and the National Cadet Leadership Symposium, all while continuing with his own development and promotions. Last summer he also completed his ROTC field training at Maxwell AFB, where he was recognized as a distinguished graduate and received two nominations to return this summer as a Cadet Training Assistant. In February, Clayton also received confirmation of his pilot slot, with his priority being to fly fighters once he commissions. Clayton most recently served as Squadron 121's Cadet Leadership Officer, and plans to continue supporting the leadership program in Bakersfield and throughout the Wing, even teaching his first class as a senior member this last Sunday at Group 3's BCS/ATS on his 21st birthday. We are extremely grateful for everything Clayton has done, and continues to do, for California Wing and Civil Air Patrol.
[/single_tab][single_tab title="Previous Awards" tab_id="1532405191715-7-2″]
Previous California Wing Spaatz Award Recipients
#2094 – Robinson J. Hess – 2017
#2091 – Lydia R. Philp – 2017
#2051 – David M. Burke – 2016
#2039 – Josiah R. Bierle – 2016
#2017 – Rhett L. Spongberg – 2016
#2006 – Thomas Pendergrass – 2015
#2005 – Cameron M. Hamnquist – 2015
#1996 – Jean M. Pendergrass – 2015
#1978 – Andy D. Goodwin – 2014
#1967 – Sarah M. Gamble – 2014
#1966 – Trenton Bromenschenkel – 2014
#1950 – Anthony R. Cummins – 2014
#1933 – Bryce Kuykendall – 2014
#1919 – Joshua R. Flewellen – 2014
#1887 – Joshua C. Lanier – 2013
#1871 – Mary E. Barb – 2013
#1870 – Luke A. Beck-Fridell – 2013
#1863 – Evan Yanagihara – 2012
#1852 – Melanie E. Tunison – 2012
#1850 – Michael H. Chung – 2012
#1775 – Jonathan J. Khattar – 2010
#1773 – Sean L. Quigley – 2010
#1754 – Peter C. Kler – 2010
#1728 – Paul F. McNiel – 2009
#1720 – Megan G. Cleary – 2006
#1678 – Douglas S. Crawford – 2007
#1665 – Devon K. Boyle – 2007
#1626 – Jeffrey D. Buentgen – 2007
#1593 – Cody W.M. Upton – 2006
#1588 – Meagan L. Johnson – 2005
#1585 – Anthony S. Wong – 2006
#1569 – Ian G. Lord – 2005
#1554 – Brian T. Jensen – 2005
#1545 – Tamara M. Stuart – 2004
#1519 – Kyle B. McClure – 2003
#1499 – Philip R. Buckley – 2003
#1481 – Allison D. Thompson -2002
#1455 – Heather M. Cook – 2002
#1433 – Laura N. Parsons – 2000
#1413 – Kevin L. Johnson – 1999
#1392 – Jorge M. Barriere – 1999
#1390 – Scott C. Matthews – 1999
#1389 – Andrew Meislin – 1998
#1288 – Mark E. Hoferer – 1996
#1254- Timothy Ewing – 1995
#1235 – Aaron W. Kahn – 1994
#1226 – Erin Ashby – 1994
#1200 – Scott Englund – 1994
#1195 – Daniel Chatham – 1993
#1166 – Katrin Karamian – 1993
#1152 – Alexander Garrett – 1992
#1126 – Erike Young – 1992
#1105 – Michelle Pryor – 1992
#1103 – James McCrumb – 1992
#1098 – Daniel Gwaltney – 1992
#1093 – Timothy D. Voss – 1992
#1087 – Harold Buchanan – 1991
#1079 – Marvin Lee Chase – 1991
#1070 – Martin Sparks – 1991
#1039 – Juan Pena – 1991
#1014 – Laurel A. Quaile – 1990
#1011 – Carl B. Watson – 1990
#998 – David B. Farnham – 1990
#997 – Joseph P. Finken – 1990
#995 – David M. Stamps – 1990
#991 – Jeffrey R. Duncan-King – 1990
#963 – Zackary D. Artim – 1989
#918 – Richard Bingle Jr. – 1988
#880 – Dan Chandler – 1988
#865 – Robert Klimowicz – 1987
#863 – Phillip Kwong – 1987
#791 – John Sowter – 1986
#787 – Timothy Morton – 1986
#735 – George K. Demirjian – 1985
#732 – Waldo Silveyra – 1985
#718 – Dawn M. K. Habina – 1984
#713 – Jenny C. Fung – 1984
#704 – Wayne C. Brown – 1984
#693 – Roy T. Oberhauser – 1984
#692 – Tom M. Smith – 1984
#686 – Alexandra Ramirez – 1984
#677 – William E. Geesey – 1984
#654 – Steve A. Humphrey – 1983
#619 – Lisa M. Taylor – 1982
#618 – Mike Suk – 1982
#581 – Paul C. Starr – 1981
#566 – James R. Steinmetz – 1981
#529 – James Laurd Wallis – 1979
#504 – Steven C. Stanton – 1979
#486 – Mark A. Glatt – 1978
#473 – David M. Timm – 1978
#457 – Brian D. Wolf – 1977
#435 – Gary S. Martin – 1977
#420 – Michael R. Couillard – 1977
#368 – Michael D. Charlton – 1975
#356 – Edward F. Lee – 1975
#343 – Andrew K. Weaver – 1975
#332 – Jay L. Weinsoff – 1975
#308 – Steven A. Catron – 1974
#239 – Richard T. Reed – 1974
#235 – Christine O. Lee – 1973
#168 – Wayne M. Denesik – 1972
#156 – Douglas M. Hawley – 1971
#113 – Thomas M. McKannon – 1970
#109 – Charles S. Glaubach – 1970
#108 – Frederick Beasom – 1970
#103 – Mike A. Taylor – 1970
#99 – Anthony M. Upton – 1969
#83 – Stephen R. Ringlee – 1969
#14 – Stephen R. Bowcock – 1966
#3 – Robert L. Gray – 1965
[/single_tab][/ult_tab_element]