Ultimate Bear & Wings Challenge Champions 2018
Diablo Composite Squadron 44 – "Los Diablos"
UBWC Warrior Spirit Award for Team 2018
Capt Jay Weinsoff Cadet Sq 3 – "Fluffy Ducks"
UBWC Warrior Spirit Award for Individual 2018
C/SMSgt Carley Chapman
CAWG Cadet Squadron of the Year 2018
San Diego Cadet Squadron 144
CAWG Composite of the Year 2018
Jon E. Kramer Composite Squadron 10
CAWG Cadet Officer of the Year 2018
C/Capt Collin Chen – Capt Jay Weinsoff Cadet Sq 3
CAWG Cadet Non-Commissioned Officer of the Year 2018
C/CMSgt Varsha Penumata – East Bay Cadet Sq 18
CAWG Cadet Programs Officer of the Year 2018
Capt Shaleana Benson  – Fullerton Comp Sq 56
Encampment Commander's Award for Outstanding Achievement 2018
C/SrA Marah Alley
Wing Commander's Award for Academic Excellence – Encampment 2018
C/Amn Micah Caldwell
Lt Col Terry Edinboro Award for Leadership – Encampment 2018
C/Maj Perter Hockel– Cadet Training Group Commander
CTG Commander's Award for Support Staff Excellence – Encampment 2018
C/Capt Cordaellia Farrell – CSS: Director of Mess
Kenneth W. Sturgill Award for Training Staff Excellence – Encampment 2018
C/2d Lt Holtman Dunham – Kilo Flight Commander
Chap. Loren Brown Award for Outstanding Leadership – Encampment 2018
Capt Steven Angus – Squadron Training Officer
Lt Col Jim Jenkins Award for Senior Support Staff Excellence  – Encampment 2018
Maj Stephanie Meurer – Health Services OIC
CAWG & PCR Cadet Competition Champions 2018
Skyhawk Composite Squadron 47
PCR Squadron of Distinction 2018
Diablo Composite Squadron 44
CAWG Squadron of Merit 2018
East Bay Cadet Squadron 18
CAWG Cadet Squadron of the Year 2017
San Diego Cadet Squadron 144
CAWG Composite of the Year 2017
Bakersfield Composite Squadron 121
CAWG Cadet Officer of the Year 2017
C/Col Nicole Khattar – Corona Cadet Sq 29
CAWG Cadet Non-Commissioned Officer of the Year 2017
C/CMSgt Amy Ross – Beach Cities Cadet Sq 107
CAWG Cadet Programs Officer of the Year 2017
1st Lt Eric Ferdinandwalters  – San Diego Cadet Sq 144
Ultimate Bear & Wings Challenge Champions 2017
Diablo Composite Squadron 44 – "Los Diablos"
UBWC Warrior Spirit Award for Team 2017
Travis Composite Squadron 22 – "Golden Bears"
UBWC Warrior Spirit Award for Individual 2017
C/Carly Chapman, Squadron 59 – "Conquerors"
Encampment Commander's Award for Outstanding Achievement 2017
C/Amn Kamilah Bundang
Wing Commander's Award for Academic Excellence – Encampment 2017
C/TSgt Garret Crew
Lt Col Terry Edinboro Award for Leadership – Encampment 2017
C/2d Lt Andrew Harris – Charlie Flight Commander
Cadet Commander's Award for Staff Excellence – Encampment 2017
C/Maj Tyler Beal – CSS: Chief of Staff
Chap. Loren Brown Award for Outstanding Leadership – Encampment 2017
1st Lt Kenneth Owens – Flight Training Officer
Lt Col Jim Jenkins Award for Senior Support Staff Excellence  – Encampment 2017
Maj Wayne Brown – Senior Logistics Officer
CAWG Squadron of Merit 2017
Bakersfield Composite Squadron 121
CAWG Cadet Competition Champion 2017
Skyhawk Composite Squadron 47
One cadet is recognized for outstanding performance at wing level training activities as the "Honor Cadet". Below are some of the recent California Wing activity honor cadets:
C/SrA Marah Alley

– Encampment 2018

C/SMSgt Peter Enrico

 – NCOS North Apr 2018

C/2d Lt Cordaellia Ferrell 

– COBC 2017-18

C/SSgt Aidan Yamasaki

 – NCOS Central Sept 2017

C/Amn Kamilah Bundang 

– Encampment June 2017

C/SSgt John Pluth

– NCOS North January 2017

C/SrA Daniel Amir

– NCOS South Sept 2016

C/SrA Konrad Keihl

– NCOS Central Sept 2016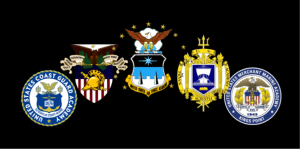 2018 – Class of 2022
United States Air Force Academy (USAFA)
C/Maj Harmont Grenier – Beach Cities Cadet Squadron 107
United States Air Force Academy Preparatory School (USAFAP)
C/2d Lt Corrina Swift – South San Diego Cadet Squadron 201
2017 – Class of 2021
United States Air Force Academy (USAFA)
C/Lt Col Wiliam Irons – Paso Robles Composite Squadron 446
C/Capt Autumn Gonzales – Fresno Composite Squadron 112
C/SMSgt Hunter Manter – San Carlos Composite Squadron 192

C/MSgt Nicole Agob – Brackett Composite Squadron 64
United States Military Academy (USMA)
C/Capt Walter Wecker – Shasta Composite Squadron 126
United States Naval Academy (USNA)
C/2d Lt Sam Heideman – Hemet-Ryan Composite Squadron 59
C/CMSgt Logan Williams – Skyhawk Composite Squadron 47
C/SSgt Elizabeth Fugit – Sacramento Composite Squadron 14
C/SrA Emily Bush – Sacramento Composite Squadron 14
United States Air Force Academy Preparatory School (USAFAP)
Mitch Ryder – Fullerton Composite Squadron 56
Tell us what is going on in your unit!! Submit articles and pictures to PA@CAWGCADETS.ORG.
Group 2 Cadets and Seniors Fly on a UH-60 Blackhawk
In Spring 2018, cadets and seniors from San Francisco Bay Area Group 2 flew on a California Army National Guard UH-60 in a series of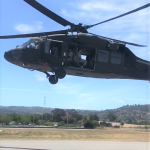 military orientation flights at San Carlos Airport. The Blackhawk helicopter lifted three groups of 11 CAP members. The rides flew "doors open", included a thrilling low-level flight over the hills east of Half Moon Bay, and a complete circle over the Golden Gate Bridge.
Squadron 86 arranged the flight day with the California Army National Guard. The unit satisfied two functions, both to orient CAP to their UH-60 operations, and improving operational readiness for their flight crew. The crew generously flew from Fresno to San Carlos to conduct the flights, which enabled more Group 2 participation.
The day's crew consisted of an Aircraft Commander/Pilot, a Co-Pilot, and Crew Chief. The helicopter configuration that day seated 11 passengers in addition to the flight crew.
Prior to the orientation flights, the Aircraft Commander and Crew Chief provided a safety briefing to the entire group, and answered lots of questions about the aircraft, flying, and the National Guard. Then the first group, ten cadets and one senior member, boarded the UH-60, assisted by the Crew Chief who belted everyone in. Everyone else moved to a safe area to watch the helicopter's two powerful engines start, followed by the familiar slow rotation of the main rotor blades. In moments, the rotor blades were a blur, and the landing pad was a flurry of hot engine exhaust and hurricane-like wind. The first flight lifted off and headed west.
About 45 minutes later, the UH-60 settled back onto the landing pad. The Aircraft Commander decided to perform a "hot load", exchanging one group for another without shutting down the helicopter. The passengers exited the helicopter in line, led by the Crew Chief. The next group boarded, having formed their own line-up. Upon a signal from the Crew Chief, the new group approached the running helicopter from a safe angle, and belted-in quickly.
The UH-60 crew had enough time to perform three flights including 2 "hot loads". Cadets and a few senior members occupied every available seat in the helicopter. After flying, members grinned, and gave shouts and tales of the windy, loud adventure. "That was one of the most thrilling airborne experiences of my life! And I've been flying for 25 years!" said Lt Col Aaron Kahn, a CAP Command Pilot. The "doors open" flight, with the helicopter traveling 130 miles per hour, was enjoyable, and truly memorable.
After the final orientation flight, the CAP members gave a heartfelt thanks to the flight crew. It was certainly a special event for both Group 2, and the California Army National Guard battalion from Fresno.