Welcome to CAWG Cadet Programs
Welcome to the California Wing Cadet Programs website. This is designed to be an enhanced resource for our Cadet and Adult members.  Please take time exploring the multitude of opportunities the California Wing program can offer our cadets; a few of which are Leadership, Aerospace, and Emergency Services.  Additionally, take a look at our past and those whose successes and sacrifices, have made us who we are today.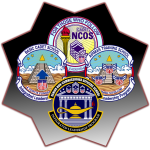 Super ILP Weekend
Exec Cadre Application: 17 November 2019
Cadre Application: 01 December 2019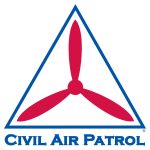 National Cadet Special Activities (NCSA's)
Winter / Spring Activities Only
Application Deadline: 20 November 2019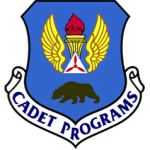 Cadet Programs Conference (CPC)
All Positions Cadet and Senior: 01 December 2019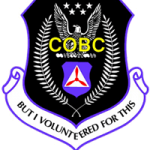 Cadet Officer's Basic Course (COBC)
Student Registration: 05 December 2019
Below are open positions on the CAWG CP Staff:
Activity Project Officer
CP Social Media Coordinator
CP Web Manager
If you are interested in serving on the Cadet Programs Staff or becoming an Activity Project Officer, please contact the Director at glenn.wiggins@cawgcap.org
Press Release!! – 2019 Encampment     –     12 August 2019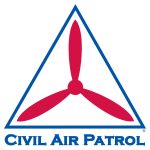 The Encampment Public Affairs Team is proud to announce the official press release outlining the successes of this years Encampment. Here you will find the full list of Awards and Statistics highlighting the hard work and dedication of all Cadet and Senior members.
Click Here for the 2019 Encampment Press Release.
– Cadet Programs Section
Newest Encampment Graduates     –     01 August 2019
Congratulations to all CAWG Encampment Graduates and the newest members of the Cadet Training Group. The public affairs staff has been working very hard to publish a video and weekbook for the encampment. Stay tuned for the weekbook!
Click Here for the 2019 Encampment Video
Thank you to the Cadre and Senior Staff for their hard work and dedication!
– Cadet Programs Section
Curry Blues Vanguard Voucher
All, the voucher for Curry Blues can be reactivated after they expire. Under special circumstance the section can have the voucher reactivated. It is the goal of the organization to help new cadets with uniforms. Please contact the Director of Cadet Programs at george.ishikata@cawgcap.org for help and questions.
– Cadet Programs Section
Scholarship Available (Free Money!) – APPLY NOW
Cadet Encampment Assistance Program (CEAP)
Lt Col Tony Upton Memorial Scholarship 
Cadet Character and Leadership Foundation (CCLF)
– Cadet Programs Section
Something is wrong.

Instagram token error.