Welcome to CAWG Cadet Programs
Welcome to the California Wing Cadet Programs website. This is designed to be an enhanced resource for our Cadet and Adult members.  Please take your time exploring the multitude of opportunities the California Wing program can offer our cadets; a few of which are Leadership, Aerospace, and Emergency Services.  Additionally, take a look at our past and those whose successes and sacrifices, have made us who we are today.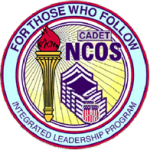 Non-Commissioned Officer School – South
Cadre Deadline: 01 April
Student Deadline: 08 April
CAWG Encampment –
Cadre Selection Exercise
Application Deadline: 08 April
CAWG Encampment Senior Member Application
Support Staff Deadline: 08 April
Training Officer Deadline: 06 May
Below are open positions on the CAWG CP Staff:
CP Finance Manager
CP Historian
CP Social Media Coordinator
CP Web Manager
If you are interested in serving please contact the Director at george.ishikata@cawgcap.org
Updated Enc. Cadre Application Info
In order to streamline the process of encampment cadre applications, this year Cadet Programs will require cadet staff applicants to submit forms only once for encampment and all associated events.  This will reduce the demand on cadets, parents and Sq CCs, as well as the volume of paperwork requiring processing by CP.
As always, Sq CCs and parents retain the right to withdraw approval for a cadet to attend any activity (or portion of these separate encampment events).  Submitting such notification to the Encampment Commander (Lt Col Grace Edinboro), the Commandant of Cadets (Lt Col Doug Crawford), or CP Director (after advising the cadet, of course), will suffice.  Additionally, we will request submission of a new application if any important information has changed since the last submission.  (For instance, if a cadet's medical condition has changed.)
It's our hope this new process will eliminate time consuming processes that slow down our system and increase workload unnecessarily.
If you have any questions or concerns, please feel free to contact Lt Col Ishikata (george.ishikata@cawgcap.org) directly.
– Cadet Programs Section
CAP Celebrates 75 Years of Cadet Programs
In 2016 we celebrated the 75th anniversary of the Civil Air Patrol, founded 1 December, 1941.  Months later, the Cadet Program was created, 1 December, 1942.  Throughout 2017 we are celebrating 75 years of young people serving their communities, states and nation. Congratulations for the many years of positive impact to America's youth. Click Here for more information.
– Cadet Programs Section
Curry Blues Vanguard Voucher
All, the voucher for Curry Blues can be reactivated after they expire. Under special circumstance the section can have the voucher reactivated. It is the goal of the organization to help new cadets with uniforms. Please contact the Director of Cadet Programs at george.ishikata@cawgcap.org for help and questions.
– Cadet Programs Section
Scholarship Available (Free Money!) – APPLY NOW
Cadet Encampment Assistance Program (CEAP)
Lt Col Tony Upton Memorial Scholarship 
Cadet Character and Leadership Foundation (CCLF)
– Cadet Programs Section