Welcome to CAWG Cadet Programs
Welcome to the California Wing Cadet Programs website. This is designed to be an enhanced resource for our Cadet and Adult members.  Please take time exploring the multitude of opportunities the California Wing program can offer our cadets; a few of which are Leadership, Aerospace, and Emergency Services.  Additionally, take a look at our past and those whose successes and sacrifices, have made us who we are today.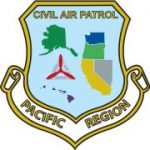 Pacific Region CAC Chairman Application
Application Deadline: 21 Sept 18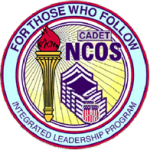 Non-Commissioned Officers School (NCOS)
Executive Cadre Deadline: 28 Sept 18

Cadre Application Deadline: 05 Oct 18
Scholarship Deadline: 07 Oct 18
Student Registration Deadline: 14 Oct18
Below are open positions on the CAWG CP Staff:
CP Historian
CP Social Media Coordinator
CP Web Manager
If you are interested in serving please contact the Director at george.ishikata@cawgcap.org
Ultimate Bear & Wings Challenge Champions!!     –     17 September 2018
Congratulations to the Diablo Composite Squadron 44 for a job well done in winning the 2018 Ultimate Bear & Wings Challenge this past weekend.  Teams from 16 different units competed and showed great esprit-de-corps. For pictures please visit our facebook page.
– Col Alan Ferguson, CAP
California Wing Commander
Encampment 2018 Weekbook     –     29 August 2018
CAWG Encampment teamed up with PicABoo to bring you a 68 page, full color hard/soft cover & free low res e-book. Make sure you follow the instructions carefully when purchasing or downloading your FREE low res E-Book. https://cawgencampment2018.picaboo.com/
– Cadet Programs Section
Encampment 2018 Videos and Photos!     –     14 July 2018
Congratulations to the 2018 Cadet Training Group Graduates!!! You can find all of the photos and videos on the CAWG Cadet Programs and CAWG Encampment social media sites.  See you next year!
– Cadet Programs Section
Curry Blues Vanguard Voucher
All, the voucher for Curry Blues can be reactivated after they expire. Under special circumstance the section can have the voucher reactivated. It is the goal of the organization to help new cadets with uniforms. Please contact the Director of Cadet Programs at george.ishikata@cawgcap.org for help and questions.
– Cadet Programs Section
Scholarship Available (Free Money!) – APPLY NOW
Cadet Encampment Assistance Program (CEAP)
Lt Col Tony Upton Memorial Scholarship 
Cadet Character and Leadership Foundation (CCLF)
– Cadet Programs Section
Something is wrong.

Instagram token error.