27julAll Day31CAWG Aerospace Education STEM AcademyVirtual Course
Event Details
CAWG AE Event — Virtual Aerospace Education STEM Academy (AESA)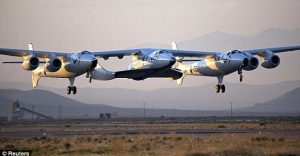 Dates: 27 – 31 July 2020
Location: Virtual
Cadet Student: $25
ATTENTION CAWG CADETS AND COMMANDERS: REGISTRATION IS STILL OPEN UNTIL FRIDAY TO PARTICIPATE IN OUR FIVE-DAY CALIFORNIA WING 2020 VIRTUAL AE STEM ACADEMY.
Dates are 27-31 July – very SOON!  Cadets from all Pacific Region wings have been invited. CAWG still has 30 slots open for California Wing cadets. We want to share and learn together! The list of 15 classes is attached along with an event flyer (Also below).
REGISTRATION IS FOUND HERE:
https://ww2.eventrebels.com/er/Registration/StepRegInfo.jsp?ActivityID=33824&StepNumber=1&v=ZjE1M2Q2MDktMmIyMS00YzlmLWJkNmYtNDEyYjhkY2Y4ZTQ5
Cadet registration for our exciting and new California Virtual 2020 Aerospace Education STEM Academy is still open, but class selection is going fast. Think about it, no need to travel or pack a suitcase! Virtual classes using Microsoft Teams are held each day from Monday, 27 July to Friday, 31 July. On Monday opening ceremonies will begin at 8:00 AM for 30 minutes, followed by navigating to selected classes via Teams from 09:30 AM to 11:30 AM for the morning sessions. Afternoon classes begin again each day at 1:30 PM to 3:30 PM. On the last day, Friday, a closing ceremony will take place beginning at 4:00 PM. During the lunch hour each day from 12-1:00 PM we will have exciting and interesting guest speakers from Edwards AFB 412th Test Wing and others – a must see opportunity for all attendees and guests (open to all CAP members).
NO TRAVELING IS REQUIRED!
Attached is a list of AESA classes being offered. You will choose your class preferences during registration. First come – first served!
This is an exciting and valuable opportunity for cadets to be guided through Aerospace career inspiring "STEMinars." Don't miss this exciting week of learning and wonderment.
FOR CADETS/PARENTS:  Only $25 to attend – a true bargain – participate from your own home! Think about earning the coveted STEM Badge during the week!
Learn about your future and exciting career dreams! WHAT ELSE IS THERE TO DO THIS SUMMER??
Commanders:  Please encourage cadets via email to consider registering as soon as possible to secure desired class topics!
Time

july 27 (Monday) - 31 (Friday)
Organizer
CMSgt Noel Furnissnfurniss@cap.gov