20jun
- 28
All Day
CAWG Aerospace Education STEM Academy
Call for Staff
Event Details
CAWG AE Event — Aerospace Education STEM Academy (AESA)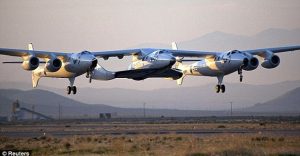 Dates: June 20-28, 2020
Location: Edwards AFB, CA
Cadet Student: $250
Cadet Cadre Cost: TBD
Senior Member Cost: TBD
Activities to Include:
Aerospace/ STEM career exploration
Professional and social networking
Military tours
Model rocketry
STEM kits. 
AESA 2020 is scheduled for the 20-28 of June at the National Guard Readiness Center in Lancaster Edwards AFB.
We are still accepting applications for the following positions:
a. Commander
b. Deputy for leadership and Decorum
c. Deputy for support
d. Events coordinator
e. First Sergeant
f. STEMinar leader (6x)
g. Supernumeraries (2x)
h. Mess staff (2x)
This will be a great opportunity for interested aerospace cadets to experience being on staff! Not only will you help lead cadets in learning aerospace and STEM kits, but, you will also be able to have a chance to do a STEM kit yourself, experience private tours aboard Edwards Air Force Base, ("The Center Of Aerospace Testing In The Universe") along with NASA, CAP O-Rides, Military O-Rides, and Test Pilot School.
If you are interested, please submit a cover letter and resume in PDF format to CMSgt Noel Furniss at nfurniss@cap.gov.  Include in the resume your experience with CAP STEM kits and if you have obtained any level of the STEM badge. All applications must be received by March 31st, 2020.
For additional information, please check your emails from Chief Furniss, the 2020 AESA commandant of cadets.
Time
20 (Saturday) - 28 (Sunday)
Organizer
CMSgt Noel Furniss
nfurniss@cap.gov